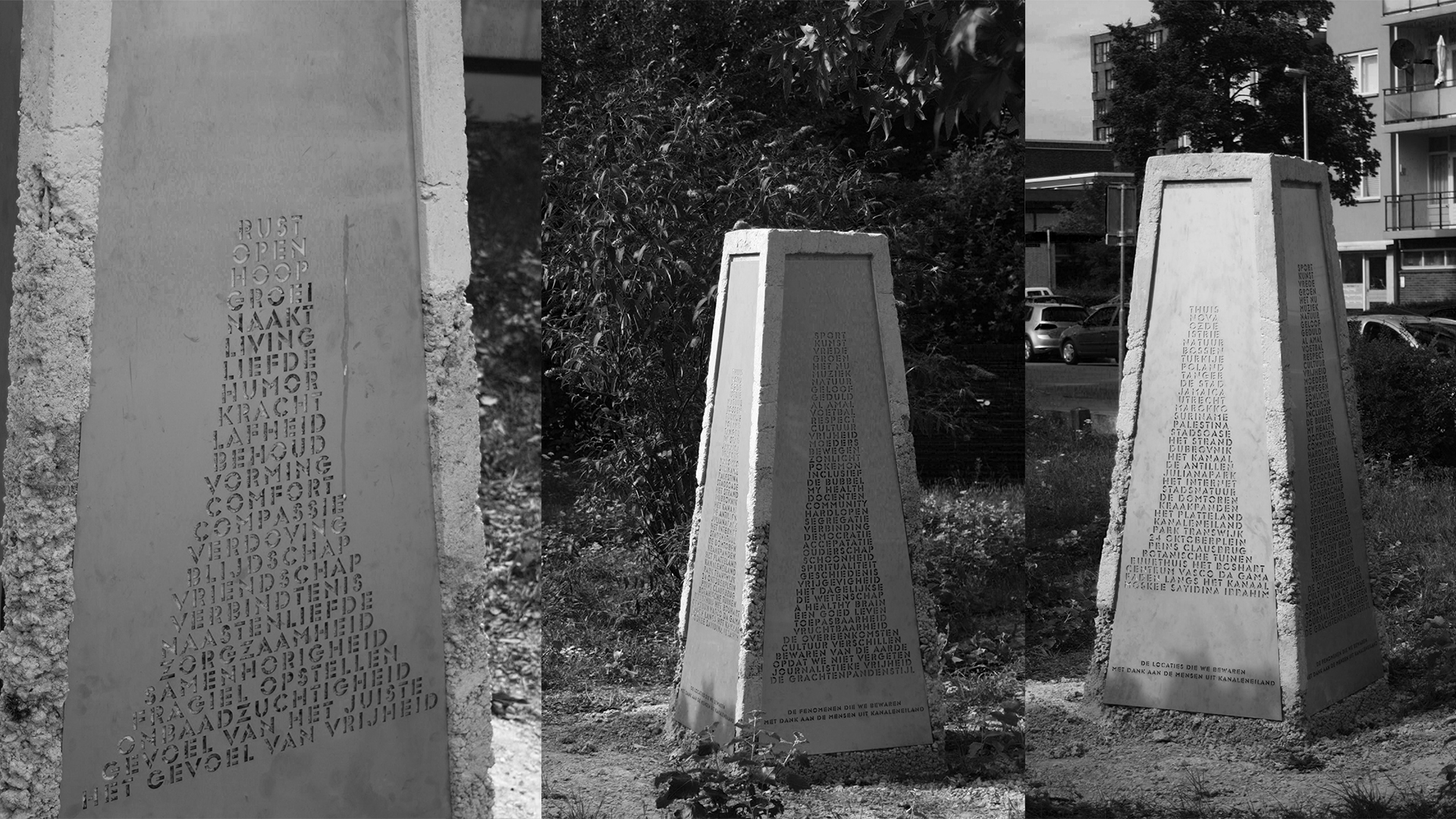 EEN ODE AAN MOGELIJKHEDEN
CONCRETE OBELISK
EMBEDDED WITH PHENOMENONS, EMOTIONS, PEOPLE, PLACES AND THINGS
PEOPLE FROM THE NEIGHBOURHOOD KANALENEILAND WANT TO PRESERVE INDEFFINETLY
It might be scary to think what will withstand the test of time. Especially when you are the one who gets to decide what does and what doesn't.
Because of the pandemic we we're finally slowed down and had moments to realise what we wanted to preserve and what not This motivated me to make an inclusive statue with on there things we want to preserve indefinitely. Not just what one person wants to keep but the strength of collective thoughts on preservation. The statue visualises a dataset gotten from the question: What do you want to last forever?
This statue sought out timelessness, and communal appreciation. I sought out what you need to create something in the public space. With brought research on things like: location, support, licences, product design and benefits I learned what it takes to create work indefinitely in the public space.
This altogether made a statue in the shape of a memorial pole in neighbourhood of Kanaleneiland in Utrecht. On this pole were 4 sides with on there the four categories Location, fenomenon, emotion, and people/thing. This were to represent stories i've gotten from people I spoke when asking the question. I've cycled through the neighborhood for 2 months and created the statue with the dataset I've gotten from these people. This makes the statue a cohesion between the people and their surroundings